An Alternative to Suture Cutting with Scissors
Did you know scissors are not the only option for removing sutures? We manufacture suture stitch cutters designed just for that purpose. Our line of stitch cutters makes quick work of suture removal and can be disposed of in a sharps container. This removes the tedious process of re-sterilizing instruments. Stitch cutters provide a better solution to the lower quality disposable instruments.
Suture stitch cutters offer a great, innovative product that saves money compared to using instruments. *Pro tip* Some doctors even use the stitch cutter as an actual cutting blade. The edges of these stitch cutters go through the same grinding procedures as our surgical blades. That means they have the same durable, consistent cutting edge many rely on.
The stitch cutters are available in three different designs:
A blade that attaches to a reusable handle
A long-handled blade where the user holds the blade itself, and
A disposable scalpel with a permanently affixed plastic handle
Here's a look at the stitch cutter options available through Cincinnati Surgical. To purchase this product line, contact your preferred distributor. If you don't work with a distributor, you can purchase direct from our CS Surgical website.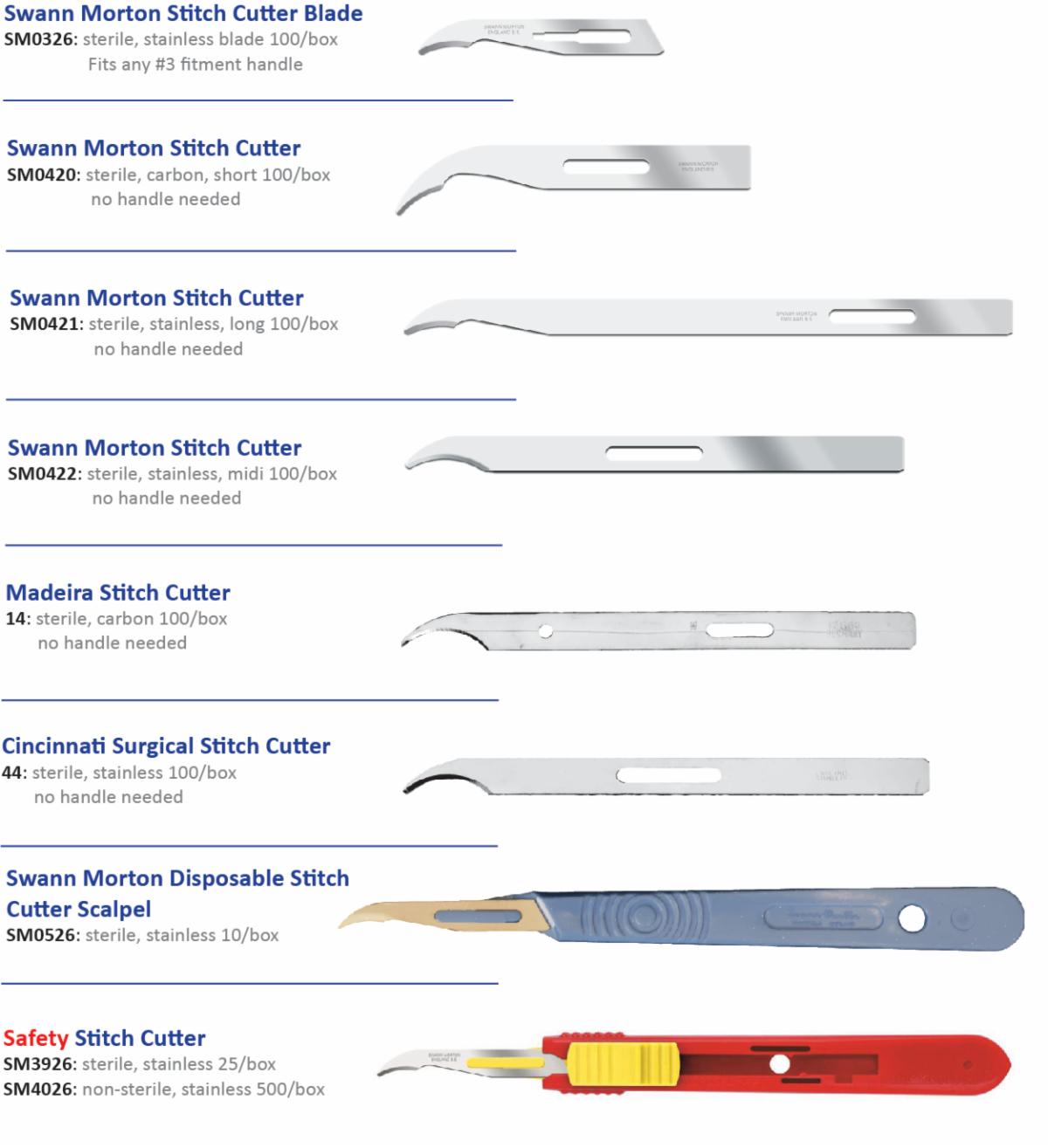 Cincinnati Surgical, in partnership with Swann Morton, brings global leading surgical blade manufacturing to the US market. Our steel quality, ISO manufacturing standards and visual inspection of each blade ensures a consistent, durable, zero defect product line. We ship the same day we receive an order. When quality counts, trust the Cincinnati Surgical and Swann Morton product portfolio.