Scalpels can for the most part be categorized into one of four groups:
1. Traditional Scalpels
A metal instrument consisting of a handle with a detachable surgical blade. In surgery involving multiple incisions, the cutting edge will gradually deteriorate and may require changing part way through a procedure. Scalpel blades are removed from their handle and form an integral part of the surgical count. The reusable handle can then be cleaned, decontaminated and re-sterilized for use in another surgical procedure.

2. Disposable Scalpels
A fully disposable version of the traditional scalpel. The surgical blade comes pre-loaded on a plastic handle and is fixed in position. Some come with a plastic guard which is designed to protect the cutting edge until the point of use. Others, like the standard Swann-Morton sterile scalpel, are packaged in a thermoformed plastic tray.

3. Safety Scalpels
This alternative to the disposable scalpel incorporates safety protection mechanisms. There are a number of different designs available. Some have a blade that can be manually retracted into the body of the scalpel, others have a manually retractable sheath and some incorporate an automated trigger retraction mechanism. Regardless of design, all have features which allow the user to make the blade safe when it is not in use. View a video about our safety scalpel range here.

4. Safety Cartridge Scalpels
This is a hybrid between the traditional scalpel and the safety scalpel. A plastic cartridge encapsulates the surgical blade protecting the user during mounting and removal from the reusable handle. Some systems require the use of a specifically designed handle and while others compatible with any standard No.3 or No.4 fitment handle manufactured to the internationally accepted specification. Watch a video about the KLEEN Blade Management System here.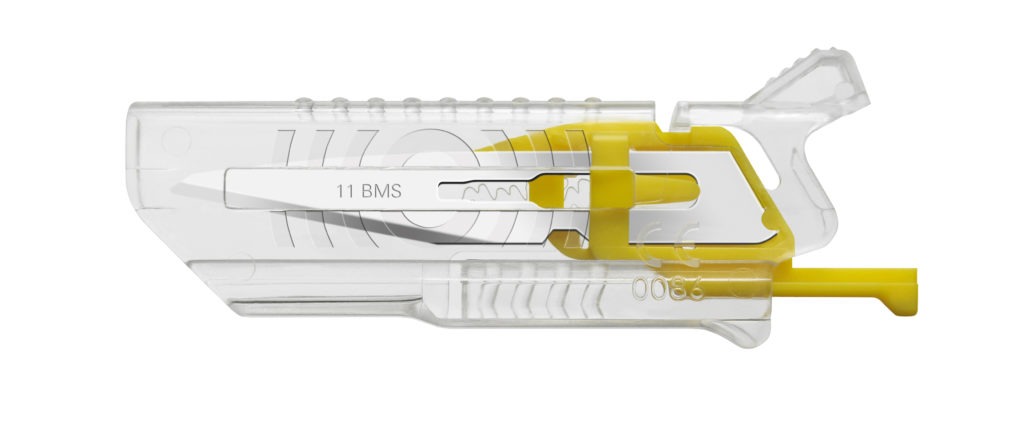 Information about these products and more can be found in the resource section of our site. Please contact us for samples or you can ask for us by name from your preferred distributor.